As well as selling original paintings on canvas and a large range of prints, I do offer a wide range of illustrating and marketing packages.

COMMISSIONS

A large part of my job is taking on commission paintings, to suit the individual needs of the client.
If you have something in mind you would like to be created, from a portrait, seascape or colour themed piece, please fill in the contact form below and we can start discussing, size, medium and price.


ILLUSTRATION SERVICES

Do you have a project you are working on that requires a diverse visual element and/or illustration services?

Such as a children book, marketing material or business branding?

A large part of my career was spent working as a graphic designer and I love to combine my art skills with graphic design too.
I have worked with lots of clients on creating marketing material, such as leaflets, website and blog banners, designing logos. As well as illustrations for books and characters.

Please use the contact form below to direct any enquiries on how we can work together.



BOOKS
Writing is a huge passion of mine. I wrote and self published my first novel 'Wallflower' at the age of 19. It was very successful and after great feedback and requests of a sequel, I went on to publish my second novel, and sequel 'Sunflower'.
Set in Britain in 1994, Josie Clark is living the boring British dream. A full time job that she hates, she's quiet and shy, drowning in loneliness. That is until fiery Lisa Jackson comes along and introduces her to a world of drugs, men, raving and freedom.
​
Josie idolises Lisa and loves where her new life leads her. But what are Lisa's dark secrets that have led her on this path? The reality of which is no self respect, a drug addiction and no contact with her parents.
The two girls change each others lives, embarking on a journey of dangerous highs and lows.
This story addresses the issues faced by so many in Britain in the nineties but is still so relevant today. This book has strong moral messages but told in a humorous and light-hearted way. Everyone can relate to these charming characters.
http://www.amazon.com/Wallflower-ebook/dp/B0075R4S6I/ref=sr_1_1?ie=UTF8&qid=1381697202&sr=8-1&keywords=wallflower+hayley+howard
---
New Mum Josie Clark is adjusting to her role as a house-wife and full time mother to a tear-away toddler. Her life is almost perfect, other than the influence of her frosty mother-in-law Stella who quite clearly, hates her!
Josie witnesses a horrible argument between Stella and her husband Joe one day and decides that maybe Stella isn't as happy as she makes out. When Josie makes it her mission to bond with her she uncovers Stella's deepest secrets which leads her all the way to Puerto Banus in Spain.
The whole family is swept into the turmoil and tragedy that no-one could have ever expected and pushes Josie and Callums own relationship from blissful to almost broken, especially when Josie's big sister turns up!
This story shows that everyone has a past with their own demons and every family no matter how perfect they look on the outside has their problems, its how you cope with them that makes you strong.
Told from Josie and Stella's perspectives in a humorous way that new Mums and daughter-in-laws everywhere will relate to!
'Sunflower' is the sequel to Hayley Howard's first successful novel 'Wallflower' which shows Josie's life now baby Zac is a toddler and the introduction to Callums Mother who brings their family into completely new territory.
You do not need to have read 'Wallflower' to understand or enjoy 'Sunflower'.
http://www.amazon.com/Sunflower-ebook/dp/B00CQOGLVU/ref=sr_1_1?ie=UTF8&qid=1381697363&sr=8-1&keywords=sunflower+hayley+howard
---
Powered by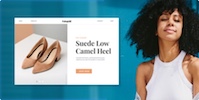 Create your own unique website with customizable templates.